Humour is Good for the Soul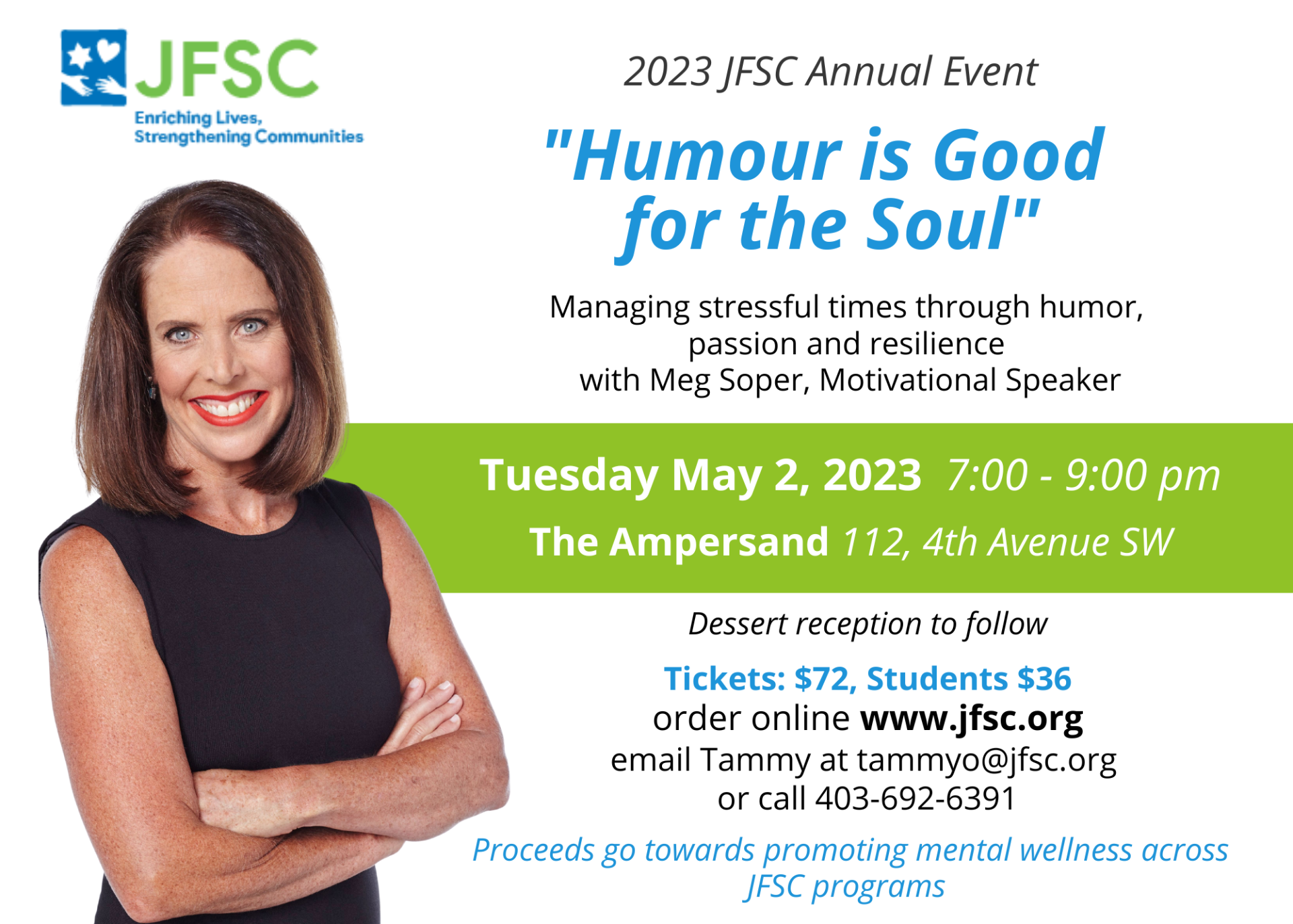 Tuesday May 2, 2023 | 7:00 – 9:00 pm
The Ampersand 112, 4th Avenue SW
Tickets: $72, Students $36
Dessert reception to follow
Are you finding it hard to crack a smile some days? Whether it's chronic stress or something acute, adversity can wreak havoc in our lives. When we're stressed, the last thing we think about is laughing. But… research is telling us that this is one of the most important things we can do for ourselves.
Humour is a key ingredient in building resiliency in the face of adversity. Poking fun at our state of affairs lowers our stress hormones, makes things feel more manageable and helps us overcome fear. Shared laughter builds connections and reminds us that we are not alone.
Join us for our in-person Annual Event on May 2, 2023. Meg Soper, Motivational Keynote Speaker will entertain us, inspire us, and leave us with strategies to shift our perspective and incorporate more humour into our lives.
If you are interested in the event but are unable to join us in person, the event will be recorded and available to ticket holders for a limited time. Please contact Tammy for more information.
We extend a special thank you to Aspen Properties for supporting this event through their generous donation of event space in The Ampersand, a unique, newly renovated office complex (former Sun Life Plaza), 112, 4th Avenue SW.
Proceeds from this event go towards promoting mental wellness across our programs and services.
DONATE TO JFSC: We rely on donations to meet our $230,000 annual fundraising goal. This helps us continue to provide our high-quality programs and services for individuals, families and seniors.
*Please consider an additional donation on top of your event ticket.*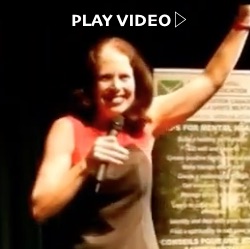 About Meg Soper:
A motivational speaker, Meg combines her experience as a stand-up comedian, operating room nurse, and mother of two millennials to motivate audiences with humorous anecdotes and stress-busting strategies for personal resilience, teamwork and effective communication. Meg believes laughter is truly the best medicine available to deal with the day-to-day stress in our lives.
Here's a short teaser of Meg's presentations
Or contact Tammy at tammyo@jfsc.org, 403-692-6391