THIS EVENT HAS BEEN SUSPENDED UNTIL FURTHER NOTICE DUE TO WEATHER
---
SHARING OUR MEMORIES A PROJECT IN STORYTELLING
Join us in an exciting presentation to learn about Holocaust Survivors' lived experiences as they share their stories in person.
Hear first hand the importance of inclusion and the dangers of remaining silent.
A Holocaust educator will be present to provide background to the atrocities and history of the Holocaust.
Wednesday February 14, 2018 - 10:00 – 11:00 AM
McDougall United Church - 8516 Athabasca St SE, Calgary
Refreshments will be served.
Contact dianad@jfsc.org or 403-287-3510 to RSVP or for information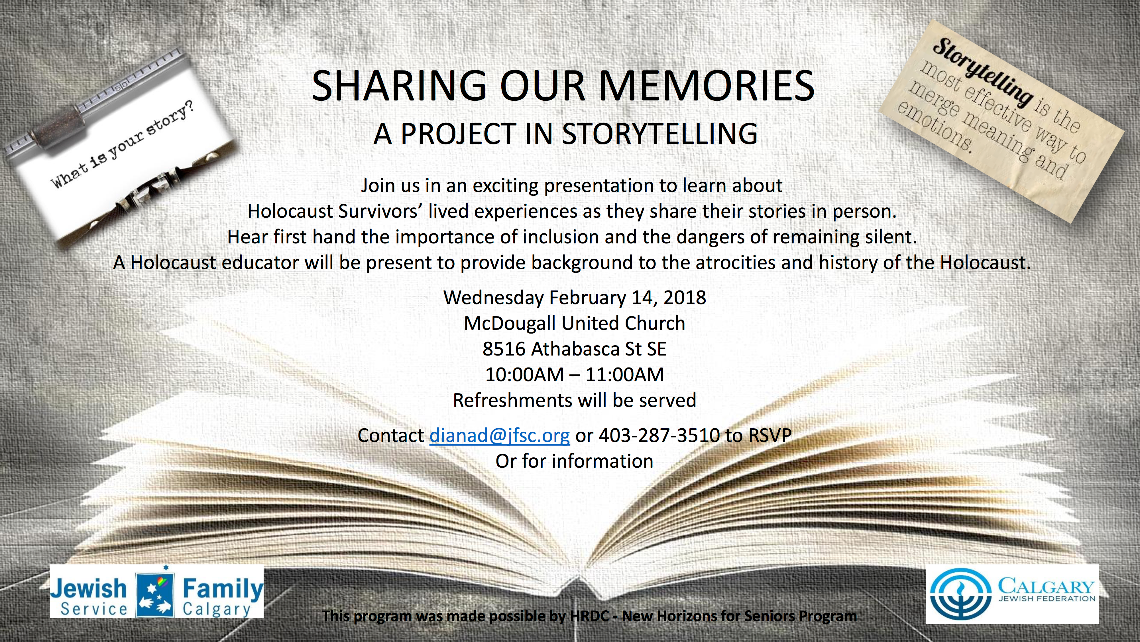 Back to Events Index