ENGLISH AND RUSSIAN
Join tour guide, Irena Karshenbaum as she takes us on a historcial tour of a number of Calgary sights.
Meet at JCC 9:45am (leave at 10:00am) - Return to JCC at 3:00pm
Bring your own lunch or you are welcome to buy lunch when we stop.
RSVP by July 11 to Nessie 403-537-8599 or Albina 403-692-6380
Seating is limited so please sign up today!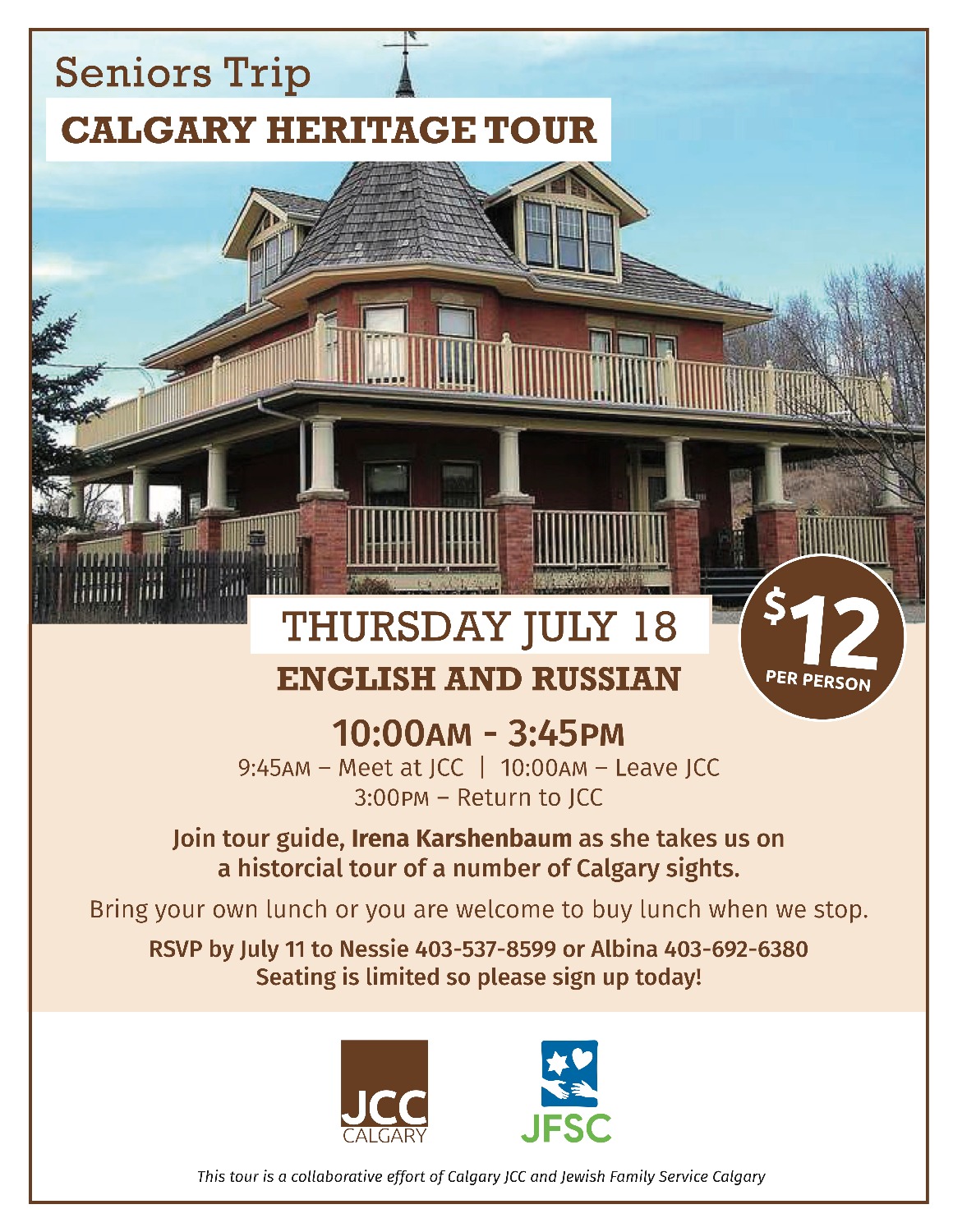 Back to Events Index