Share the joy of Spring cookies!
Calling all cookie lovers!
On Tuesday, April 27, Safta's Kitchen is offering a free sugar cookie meal (dessert) kit to seniors (delivered directly to your home!)
In this dessert kit, you will receive the ingredients to assemble and decorate sugar cookies. You will also receive a card and fresh bag so that you can share your finished cookies with a friend or neighbour!
To sign up for a dessert kit, contact Samantha at 403-692-6392 or samanthan@jfsc.org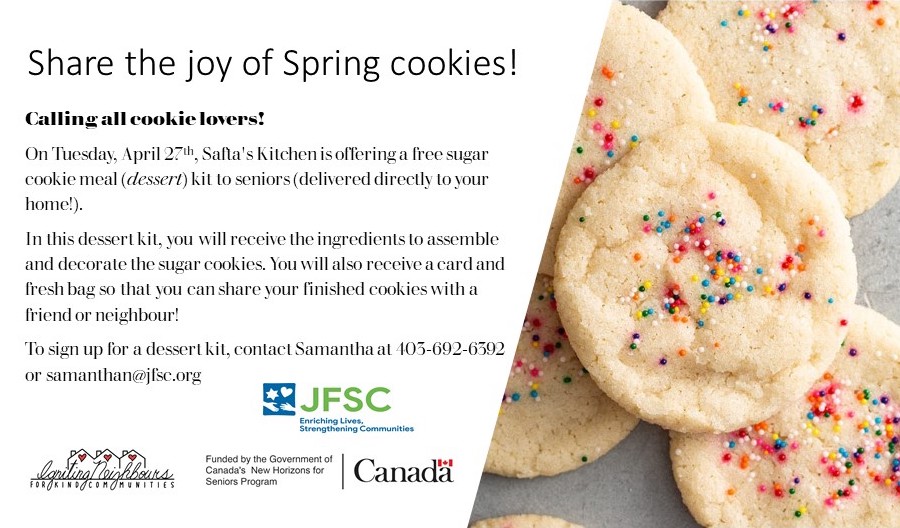 Back to Events Index