Caring Together - Education and Support Group
Are you caring for a spouse, partner, parent, relative or friend impacted by memory loss or dementia? Caring Together is a space for caregivers to come together for education and support based on the shared experience of caring for someone living with memory loss or dementia.
Access dementia education and resources, explore difficult emotions, and strengthen coping and self care strategies.
This complimentary group is facilitated by a registered social worker from our Caregiver Support Program.
Sessions: Alternating Thursdays from 5:30pm to 7:00pm starting on Thursday, January 13th, 2022, for a total of 8-sessions.
Please Note: An ongoing commitment to attend 5 of the 8 sessions is required. Due to the COVID-19 pandemic, services may be offered virtually by Zoom.
To register, call our intake line at 403.287.3510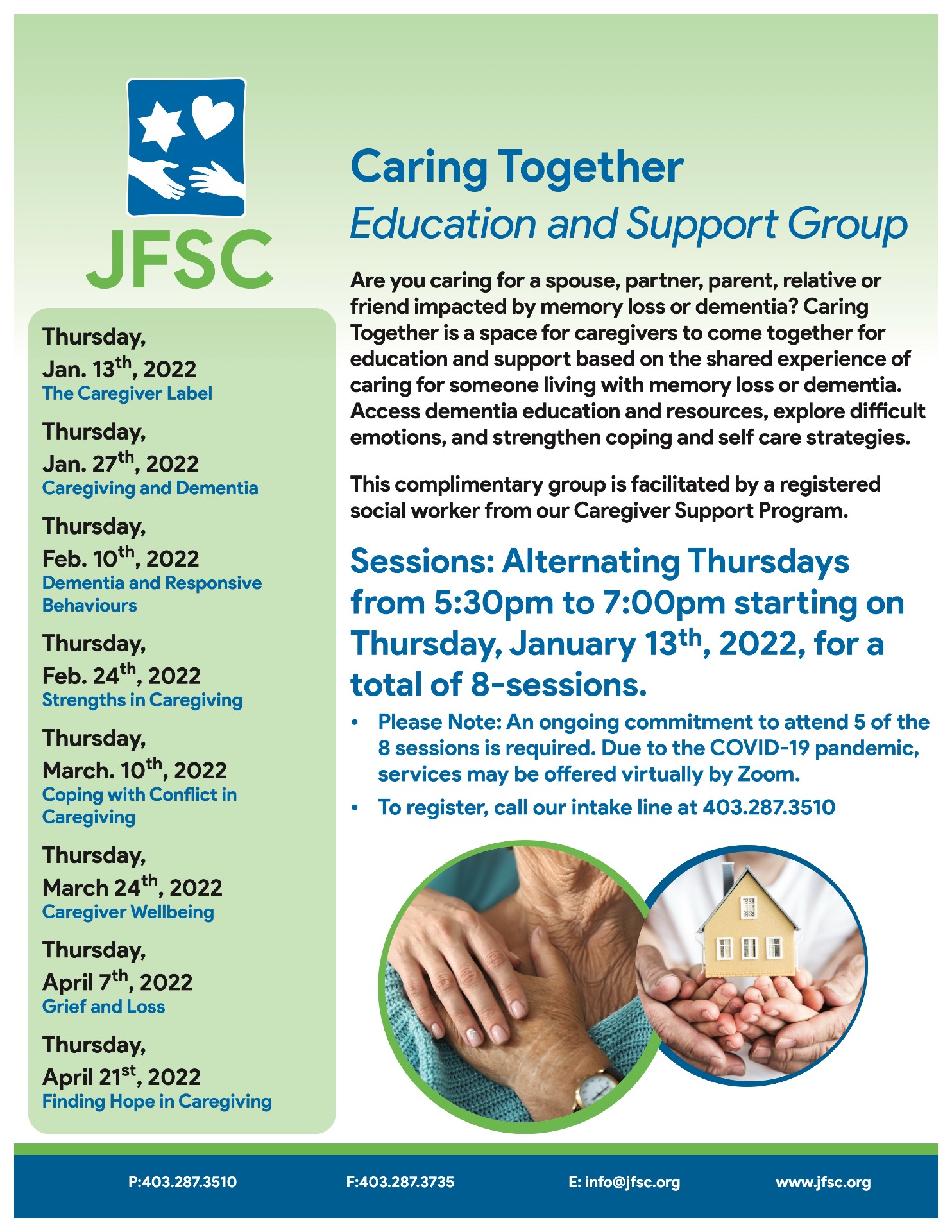 Back to Events Index