"Alone we are strong, together we are stronger"
Caregiver roles are rewarding but can also pose challenges and have significant impacts on family and relationship dynamics. When "caregiver stress" is unaddressed, it can build into "caregiver burnout", a physical, emotional and mental exhaustion.
We provide social work services for caregivers of seniors (55+). Caregivers can access individual counselling, group sessions, education, and access to resources in the areas of aging and memory, dementia (such as Alzheimer's Disease), chronic illness, coping and self-care strategies, grief and loss, and resiliency.
Who is a caregiver?
A caregiver is a spouse, partner, parent, child, relative or friend who provides unpaid support to seniors (55+) with chronic illness and/or (dis)ability, including age-related concerns living in their own home or a care home and may or may not reside in the same City or Province as the caregiver. Support can include assistance with daily tasks like medication administration, meal preparation or appointment management, and can also include emotional support, and advocacy support.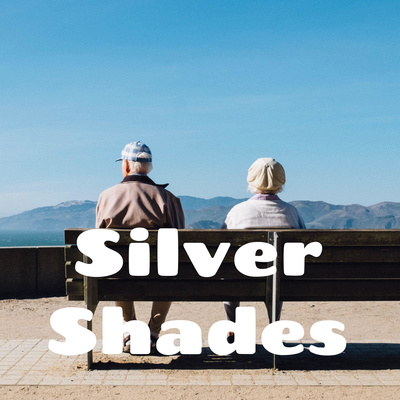 Are you a caregiver of a senior? JFSC's Samantha Norberg, our Caregiver and Memory Care Specialist, talks with Silver Shades host Erika Rodriguez about the rewards and challenges of being a caregiver and the JFSC programs specifically designed to support you in your journey. Listen to podcast here.
---
Caring Together Education and Support Group
Are you caring for a spouse, partner, parent, relative or friend impacted by memory loss or dementia?
Caring Together is a space for caregivers to come together for education and support based on the shared experience of caring for someone living with memory loss or dementia. Access dementia education and resources, explore difficult emotions, and strengthen coping and self care strategies.
This group is facilitated by a registered social worker from our Caregiver Support Program at no cost.
Sessions: Weekly, Wednesdays at 10:00-11:30am starting on Wednesday, February 7th, 2024, at JFSC.
Topics:
The Caregiver Label
Caregiving and Dementia
Dementia and Responsive Behaviours
Strengths in Caregiving
Coping with Conflict in Caregiving
Caregiver Wellbeing
Grief and Loss
Finding Hope in Caregiving
Please Note: Pre-registration and an ongoing commitment to attend 5 of the 8 sessions is required.
Interested in this group? Call us at 403.287.3510 to register and for more information.
There is no charge for this program.
---
Caregiver Discussions - In-Person, Drop-in, Group Sessions
Facilitated by a registered social worker from our Caregiver Support Program, Caregiver Discussions is a space for caregivers of seniors and/or persons living with dementia to exchange caregiving and coping strategies and resources.
Participants have the opportunity to bring their own topics for discussion or can request the social worker to provide focused guidance for specific issues.
These in-person, complimentary groups are offered at three Calgary community locations. These are drop-in groups and participants can choose which sessions and locations they attend.
Pre-registration is required. To register, call our intake line at 403.287.3510.
There's no charge for this program
---
Counselling for Caregivers
Individual counselling support with the purpose to explore options, find solutions, develop coping strategies, identify strengths, locate information and resources, and to promote healing, resiliency and self-empowerment.
Eligibility: Unpaid caregiver to a senior (55+)
Fee for Service: None
Contact us: 403-287-3510 or email info@fsc.org
"I have been to 4 or 5 other caregiver groups throughout the pandemic, and this is the best one I have attended. There is always a plan for our time together and resources shared." - Caring Together Group Member
---
Library for Caregivers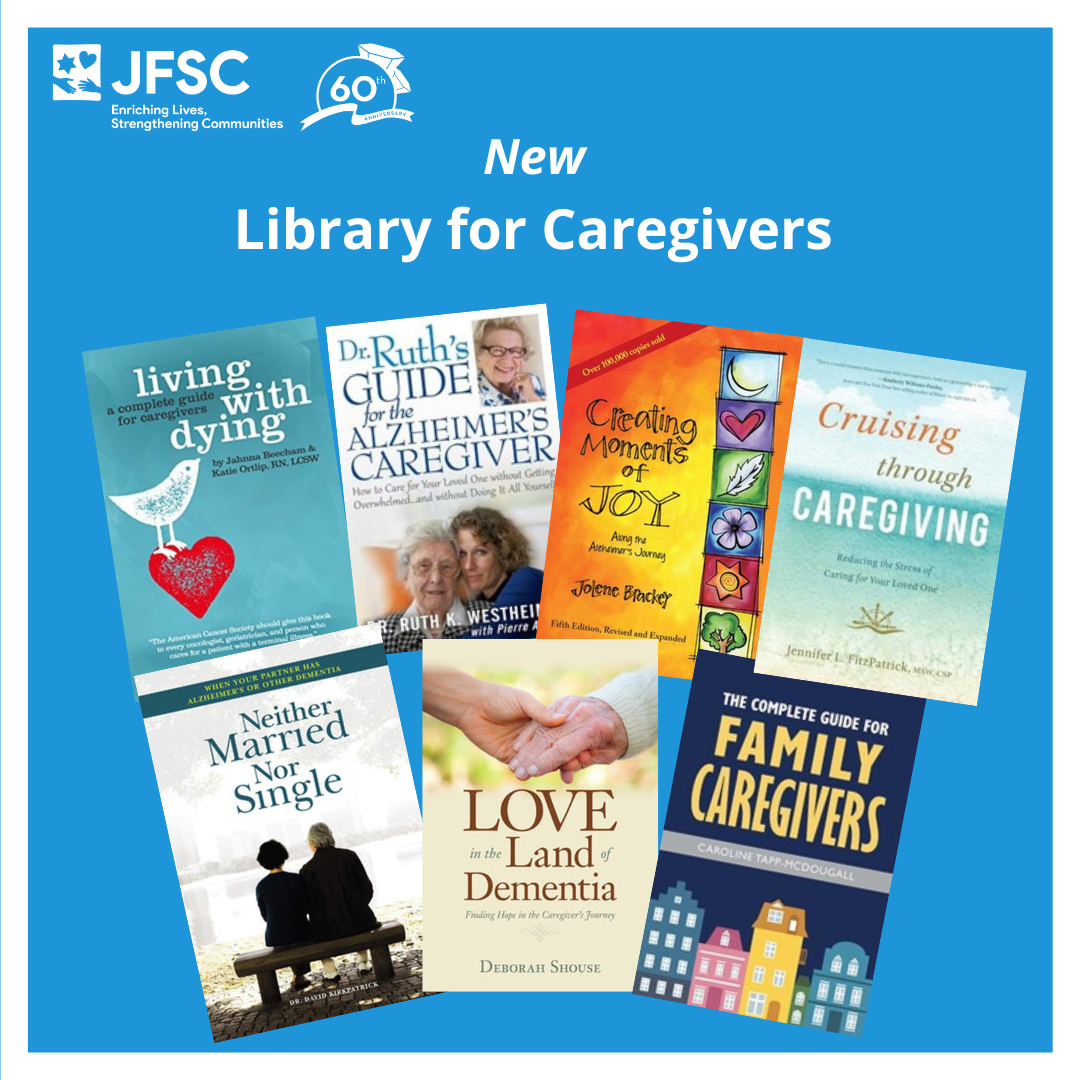 Our Library for Caregivers is a new resource at JFSC. Books are available for loan, covering topics that include practical advice and effective strategies to help caregivers of seniors. Click here for more information. Contact Samantha at samanthan@jfsc.org or call 403-692-6392 to reserve your books.