Meet our Life & Legacy Donors
Heartfelt thanks to all our LIFE & LEGACY donors.

If you are interested to learn more about the LIFE & LEGACY program, please call Lynn at 403-692-6395 or email her at lynnt@jfsc.org
---
Josh Inhaber
Born and raised in Calgary, Josh Inhaber is a son, brother, fiancé, accountant, Vice President of the board of directors of Beth Tzedec, up and coming young runner, mensch and he always has a smile on his face that lights up the room.

He is one of the many Life & Legacy donors that have made a commitment for an after-life gift and is also one of JFSC's youngest Life and Legacy donors.
At the beginning of the pandemic, we called Josh to find out a little more about him and to find out what motivated a young guy like him to become a Life and Legacy (L&L) donor.

Growing up in the community, Josh was aware of both the agency's existence and the need for support. It was of comfort to him to know that the community has an agency where people seeking help and support can turn to when they need it.

Giving back and making a difference in the community is an important and integral part of what makes Josh the amazing young man he is. He credits his parents, Susan and David, who are also very active in the community for setting the example, so it is not surprising to see Josh as actively involved in the community as he is.
Josh's decision to become a Life & Legacy donor at such a young age is certainly inspiring. When we asked him about it, he said he is aware of his youth. He also recognizes that he is at the beginning of his career, yet he doesn't believe that you have to wait 30 years before making a decision to invest in the future.
With legacy donors like Josh making a lifetime gift, the community is well positioned for a strong and sustainable future.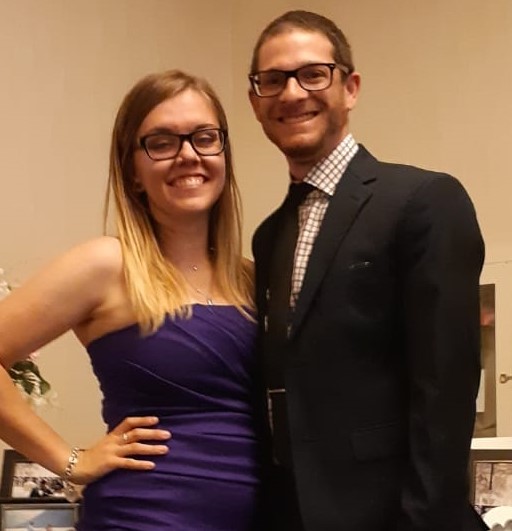 ---
Justin Charbonneau
Justin Charbonneau was raised in a Roman Catholic home in a northern Alberta small town. He is more spiritual than religious and believes in karma. Be a good person, do good in the world, support your community and, good things will happen to you.

In the early part of his career, Justin felt drawn to want to give back to the community in which he lives. He recalls that it was a good friend from the Calgary Jewish community who introduced him to JFSC.

Knowing the history of the Jews, and everything the Jewish people have gone through over time, made it an easy choice for Justin and a great cause to support, which is why Justin joined the board of directors.

Justin's board tenure was very positive. He recalls working with great people who were engaged in transforming the agency to create a sustainable future. While he understands that transformation is hard, he is proud of the changes that took place. Recognizing the demographic shifts and implementing programs like Homecare, seemed like a great way to transform the way we provide service.

What matters most to Justin about the work we do is two-fold; honouring the Holocaust survivors and contributing to an agency that aims to improve society. Justin was motivated to provide a Life & Legacy letter of intent because he knows JFSC does great work for the less fortunate, for the Jewish community, and for immigrants who need a hand up.

We asked Justin what makes him feel good about supporting our cause and his answer was simple, helping the less fortunate. Growing up in a small town, Justin knows what it feels like to come from modest beginnings so it feels good to help people when you can; everyone deserves kindness and good fortune. Plus, there is something about a close-knit society, like that in which we live, that Justin finds enviable.

Justin hopes that his after-lifetime gift will continue to help those who find themselves in crisis due to a recession or hard times and to support a sustainable organization. To others who are thinking about becoming a Life and Legacy donor, Justin believes that it is a pretty selfless thing to do. He adds that aside from the tax benefits associated with a legacy gift, he would encourage people to continue contributing to the agency of their choice as well as leave an after-lifetime gift. He went on to add that when you look back at history, we still have things pretty good, considering everything that is going on, and that means we can still share what we have with others.

As Justin is not Jewish, we asked him what he would say to people who are not Jewish but who are thinking of leaving a legacy gift to JFSC. He said that if you look at JFSC, you'll see a diverse group of people from the top down ... management and board members are not all Jewish, the staff and volunteers are not all Jewish and the population being served is not all Jewish. Before COVID, Canada's immigration was one of the highest in the G7 for people looking to live a better life. JFSC, with its resettlement program among others, has the ability to ensure immigrants find their feet and live a meaningful life. Being more inclusive with a diverse population especially immigrants just makes sense. Therefore, it only makes sense that donors come from all faiths and cultures.

Justin is a scholar and a gentleman and we are honoured to have him join a group of forward-thinking individuals who see the importance of ensuring a sustainable future for JFSC and the community. And to the good friend who introduced Justin to JFSC, we want to say a hearty thank you. We certainly lucked out when we got to know this man who believes in karma. And we get to count him as one of our Life & Legacy donors.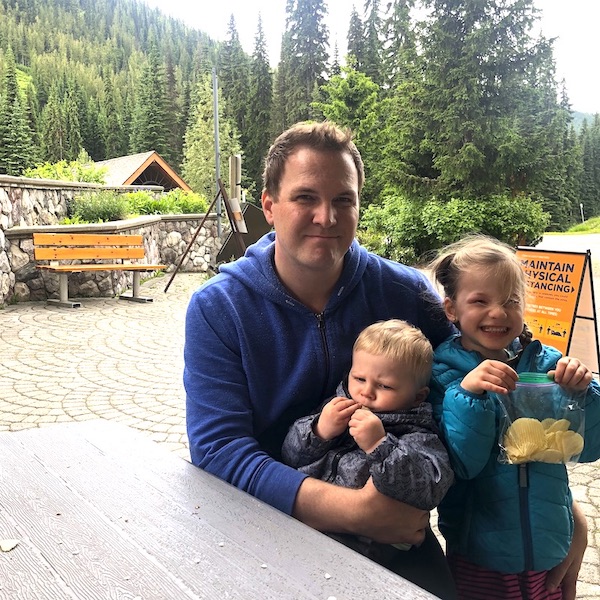 ---
Danny Oppenheim
It is with an understanding that there will always be a need for a social services agency such as JFSC, that was the motivation behind Danny and Roz Oppenheim's decision to become Life & Legacy donors.
We are so pleased to share this profile with you of Danny Oppenheim - husband, father, zayde, family man, sibling, Executive Director at Temple B'nai Tikvah, lover of fine food and let's not forget, well known for his challah baking skills, and a JFSC Life & Legacy donor.
Before being asked to join the board of directors by Ben Grintuch, former chair of the Board, Danny was very well aware of JFSC. However, it was only after spending a few years on the Board that he became more aware of the work we do.
We asked Danny what inspired him to give to JFSC. He shared that the older he gets, the more aware he becomes of just how fortunate he is. Danny goes on to say that, "Working in my current job, I am made aware of that point very often. I understand the need out there. I have made a commitment to leaving a legacy, to support those I care about and the community".
"There is always a need for the services provided by JFSC. There is always an urgency to the need and the pandemic has brought everything into focus. The need today is greater now than ever before", says Oppenheim.
"By making plans to leave a legacy gift, it made me feel a little less self-involved. I care about the disadvantaged and my decision to support JFSC is my way of showing that I am willing to walk the walk."
What is apparent to Danny is that in Calgary, our generation gives far less than the generation before us. It is really a manifestation of just how good life has been for so long. But, when you look beyond that, if you feel that you want to leave a legacy gift, just do it.
As for what he hopes his "after lifetime" gift will accomplish in the future, he says that he hopes it will do some good, that it will meet whatever needs are required at the time.
We asked Danny what he would say to others considering leaving a legacy a gift in their will. His advice is very simple and straightforward: "If you are considering doing it, do it now. Memorialize it now".
Danny sees the importance of being in control of one's own decisions and when you take the time to organize your affairs today, that becomes a very kind and considerate thing to do for everyone.
To Danny, we say thank you. Thank you for recognizing the importance of having a social service agency like JFSC to meet the community's needs today and for ensuring that those requiring help in the future, will have a place to turn to.