SHARING OUR MEMORIES A PROJECT IN STORYTELLING
Join us in an exciting presentation to learn about Holocaust Survivors' lived experiences as they share their stories in person.
Hear first hand the importance of inclusion and the dangers of remaining silent.
A Holocaust educator will be present to provide background to the atrocities and history of the Holocaust.
Friday, March 9, 2018 - 1:00PM – 2:30PM
Village Square Library - 2623 – 56 St NE, Calgary
Refreshments will be served.
Contact dianad@jfsc.org or 403-287-3510 to RSVP or for information.
This program was made possible by HRDC - New Horizons for Seniors Program, Calgary Jewish Federation and Jewish Family Service Calgary.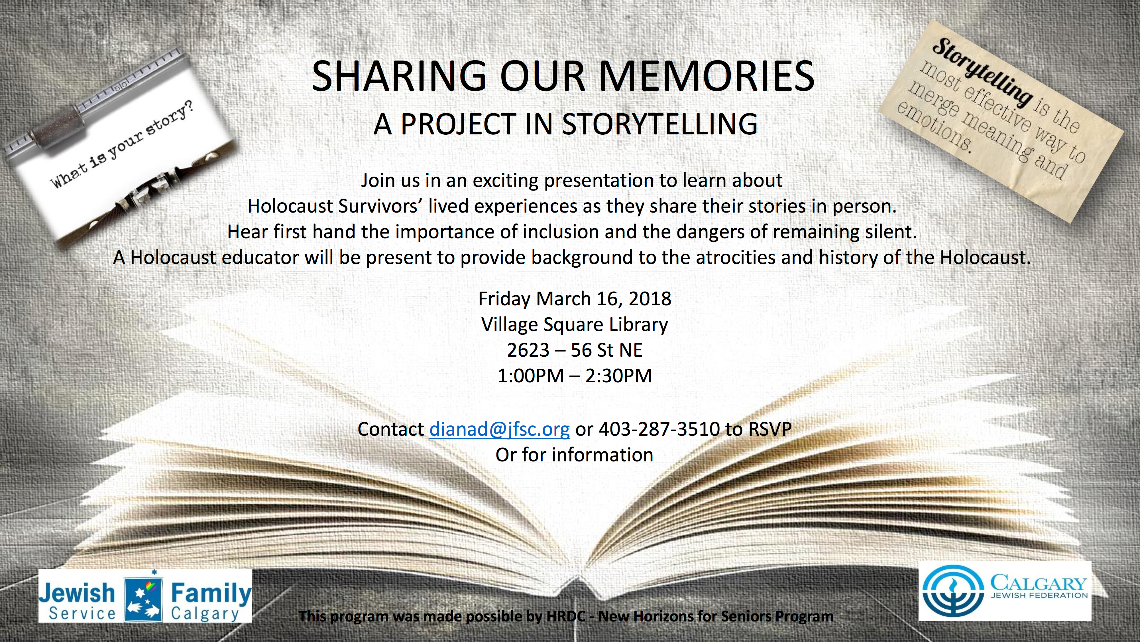 Back to Events Index