January to April 2023
Are you caring for a senior (55+) spouse, partner, parent, relative or friend? Caregiver Discussions is a space for caregivers to offer and receive support and exchange strategies based on the shared experience of caregiving. Different topics will be explored each session.
This complimentary drop-in group is facilitated by a registered social worker from our Caregiver Support Program.
Sessions
Second Tuesday of every month from 10:00 to 11:30am
Please note:
These sessions are offered on-line through Zoom.
This is a drop-in group and participants can choose which sessions they will attend.
To register, call our intake line at 403.287.3510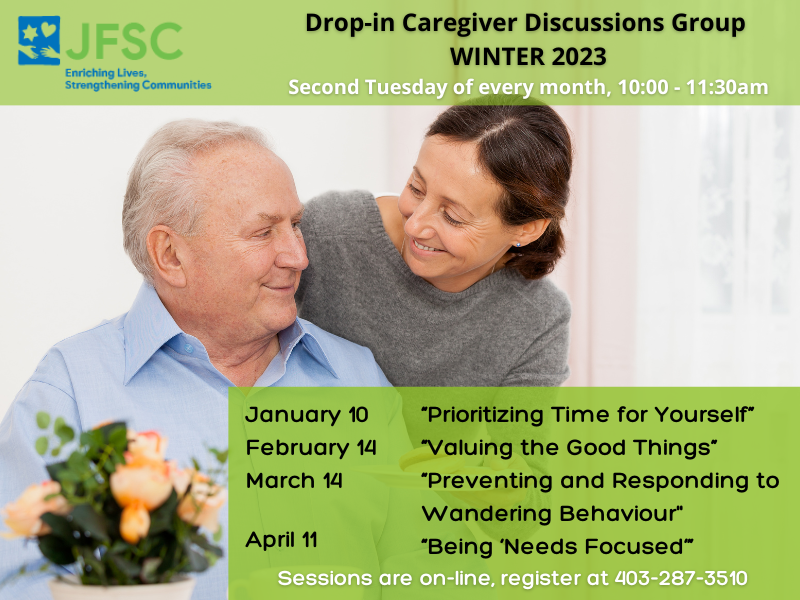 Back to Events Index