Volunteers Appreciated!
It was a warm, motivating evening at the Carriage House on Thursday September 15, as JFSC volunteers gathered for the first time in three years. Our mighty army of supporters were celebrated for their selfless contributions to JFSC, helping us with our goal of enriching lives and strengthening communities. Our volunteers are the heart of JFSC.
Volunteers inject hope and significantly impact the lives of so many who are isolated, seeking companionship and a feeling of belonging. The impact of their gestures is far reaching and beyond measure. We thank everyone for coming!
Find a volunteer program that is best for you, please see the current opportunities, contact Michelle at 403-287-3523 or email volunteer@jfsc.org.
JFSC'S 2022 Awards and Certificates of Appreciation:
At JFSC we are fortunate to engage more than 100 volunteers, who selflessly give their time for the agency and our clients. The following recipients are exceptional volunteers and staff who are recognized for going above and beyond.
Board Chair's Award – An individual(s) who devoted countless volunteer hours assisting JFSC in its work.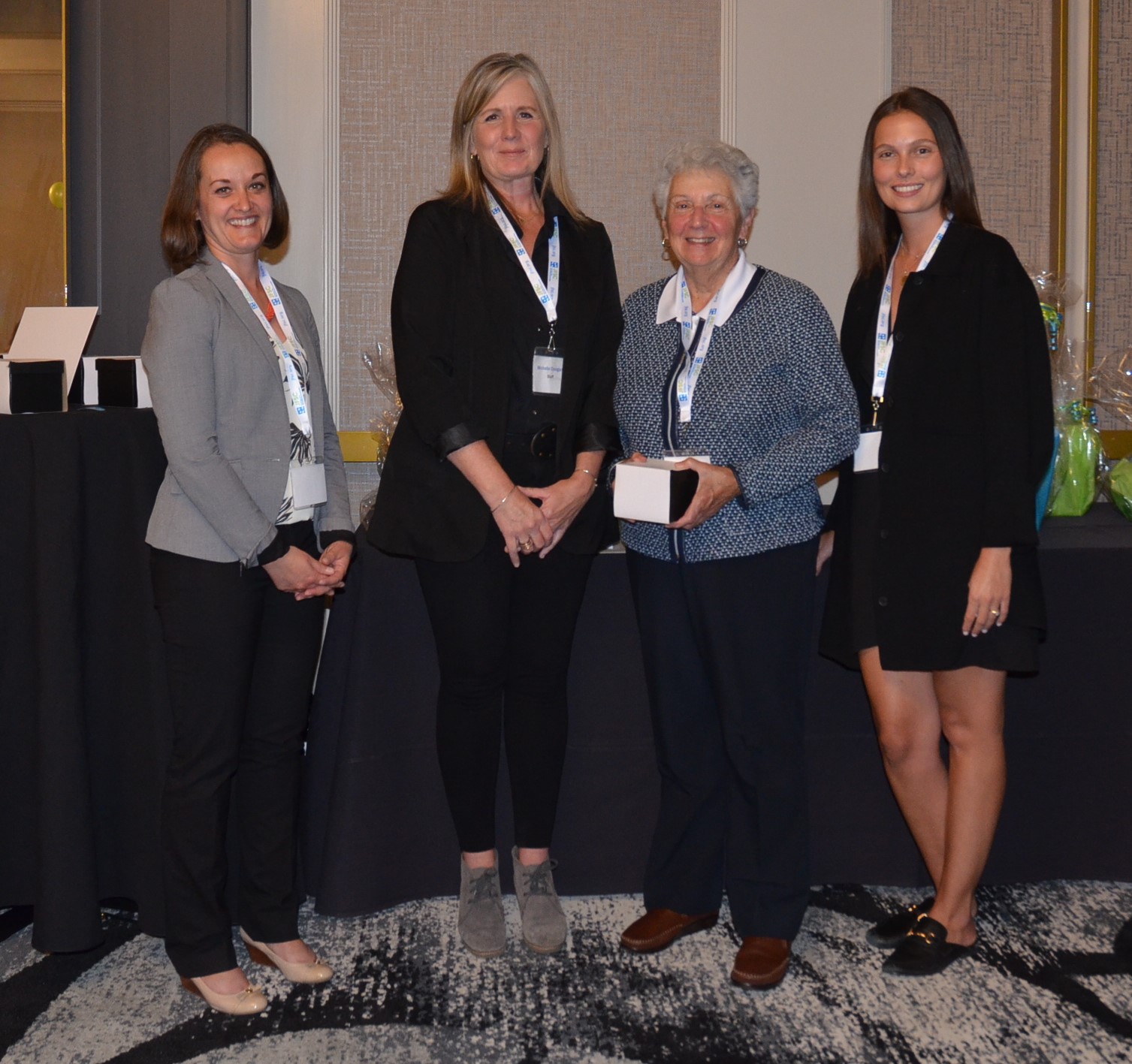 Betty Sherwood
Betty has been a dedicated JFSC volunteer since 2017 contributing more than 100 hours in her direct client support across two Volunteer Programs. Betty is a Friendly Visitor volunteer providing weekly phone call support and conversation to her senior pair. We know that she has developed a genuine friendship with her senior pair, and that she continues to make a positive difference in their life. Prior to the COVID-19 pandemic, Betty volunteered in our Shabbat Program supporting Jewish clients in celebrating Shabbat. She has been instrumental in the return of Shabbat celebrations at the Bertha Gold Jewish Seniors Residence. Betty is not volunteering for any sort of recognition (she declines a volunteer profile every time!), though we feel she is so deserving of this award to celebrate her valued contribution to JFSC. Thank you Betty!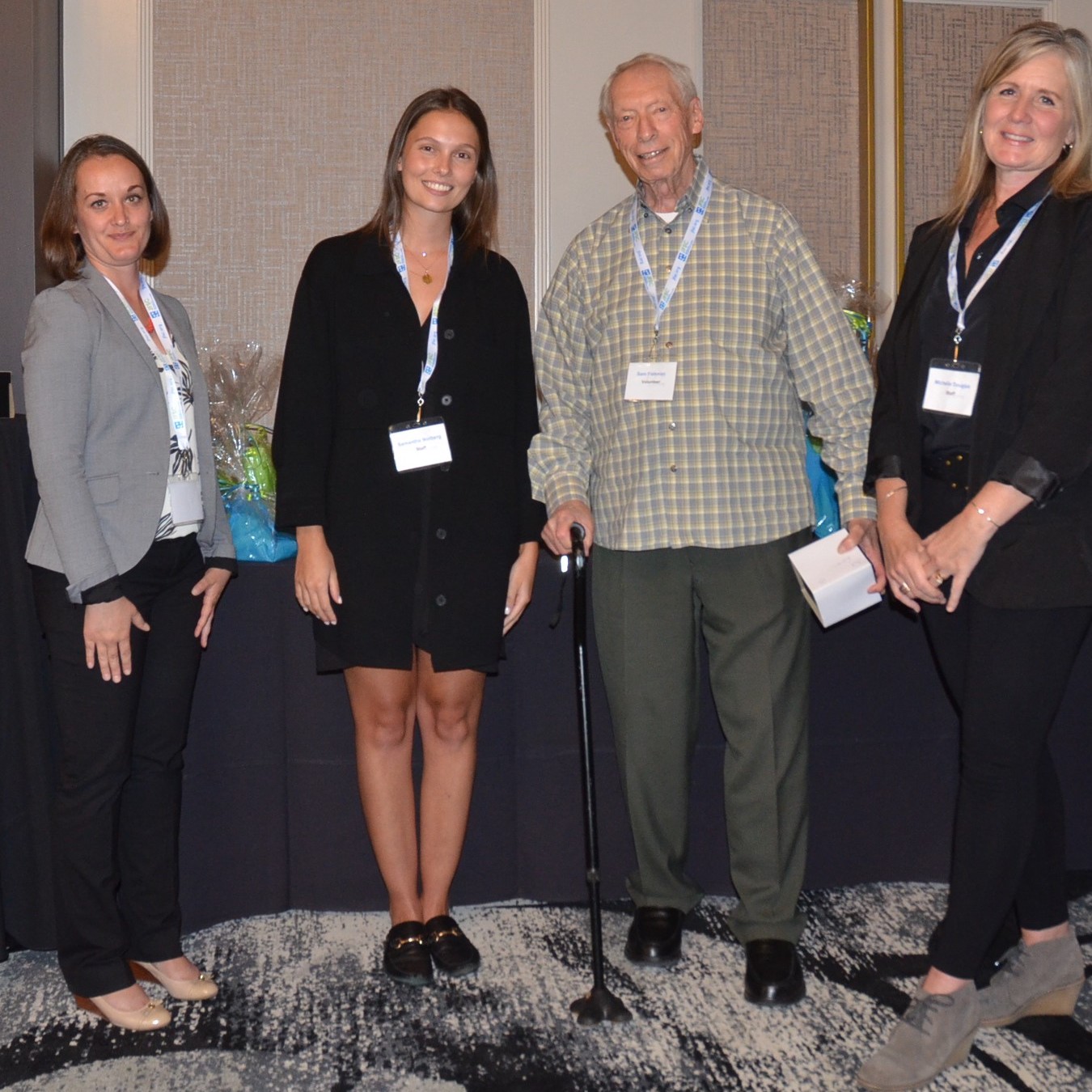 Sam Fishman
Sam has volunteered through JFSC programs since 2017. Sam is a Friendly Visitor volunteer, providing weekly phone call support and conversation to two senior pairs. He has gone above and beyond to support community inclusion of his Friendly Visitor pairs. Sam is also an enthusiastic volunteer in our Casino and Golf Tournament events. He is an absolute pleasure to work and always willing to do what it takes with a smile on his face. Thank you Sam!
---
Bernard Laven Program Development Award – An individual, organization or business in recognition of extraordinary efforts to develop, enhance and support the Agency's programs.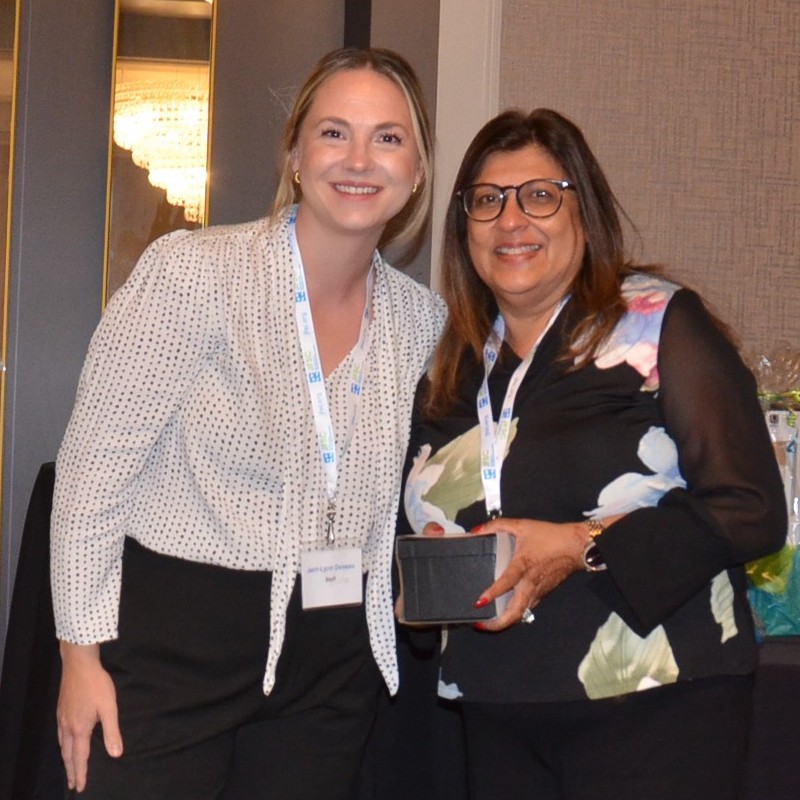 Sairose Kassam
Sairose Kassam is a JFSC staff member working with Older Adults and on the Seniors Mental Health and Addictions Response Team. In June 2020 Sairose joined JFSC in a contract position, today she leads two of our largest programs. Sairose is innovative, strategic and a thought leader, and goes above and beyond in supporting our programs. Her problem-solving skills are exemplary and thinking outside the box is her greatest strength. Every day is a good day when working with Sairose.


---
Martha Cohen Outstanding Volunteer Award – A volunteer who has contributed outstanding service to the Agency over the past year.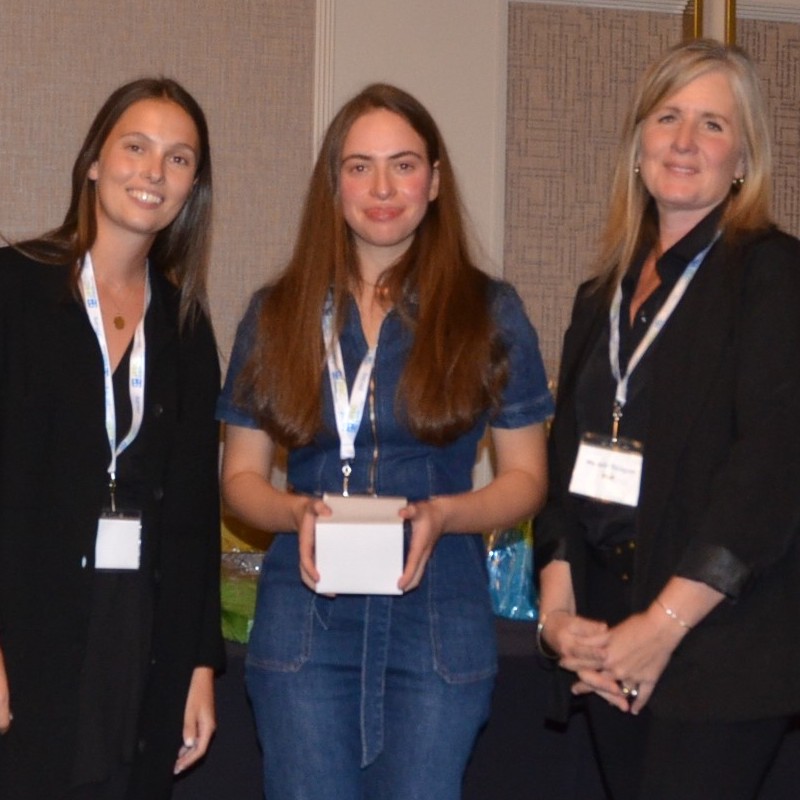 Sharon Brudnyi
Having just begun volunteering last year, Sherry has made a significant contribution to JFSC. Sherry volunteers in the Friendly Visitor Program and has contributed significantly to the growth and innovation of the Memory Care Program. She led two collaborative projects with the University of Calgary and Memory Care Program and will be supporting us in a presentation at the Canadian Association on Gerontology conference later this year. Thank you, Sherry, for your passion, work ethic, and compassion.


---
Ruth Carnat Community Service Award – An individual who has directly served the needs of JFSC through outstanding personal effort.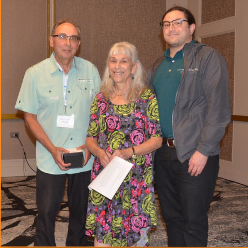 Max Feldman
Max Feldman has had a significant impact on JFSC through his tireless volunteer hours across multiple roles. Max served on our Board of Directors for 9 years, first on the Finance Committee, then Chair of the Governance Committee, and then served as Board Chair from 2017 to 2021. He remains a very active JFSC volunteer, helping with our golf tournaments, annual fundraisers, Secret Santa, delivering packages to our clients for high holidays, and the list goes on. Max exemplifies this award as he not only directly serves the needs of the organization through outstanding personal effort but gives of his time freely, and always with the purest of intentions. Thank you Max for all that you do!
---
Rosslyn Steinberg Personal Initiative Award - An individual who demonstrates outstanding personal initiative by creating and supporting new programs to meet the needs of JFSC vulnerable populations.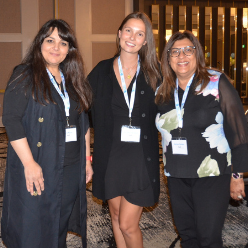 Samantha Norberg
Samantha Norberg joined JFSC in November 2020 and since then has worked tirelessly to identify emerging needs and support new programs in order to best serve our clients. Samantha has been instrumental in developing and maintaining JFSC's Memory Care and Caregiver Support programs, both of which were at enrollment capacity within weeks of starting. Samantha has single handedly strengthened the organization through her initiatives and leadership and is a pleasure to work with. Samantha is a published researcher and an incredible asset to our JFSC Team.
---
Anna Steinberg Outstanding Immigrant Award – An immigrant who has demonstrated outstanding achievement in resettlement and integration and is currently contributing back to the community.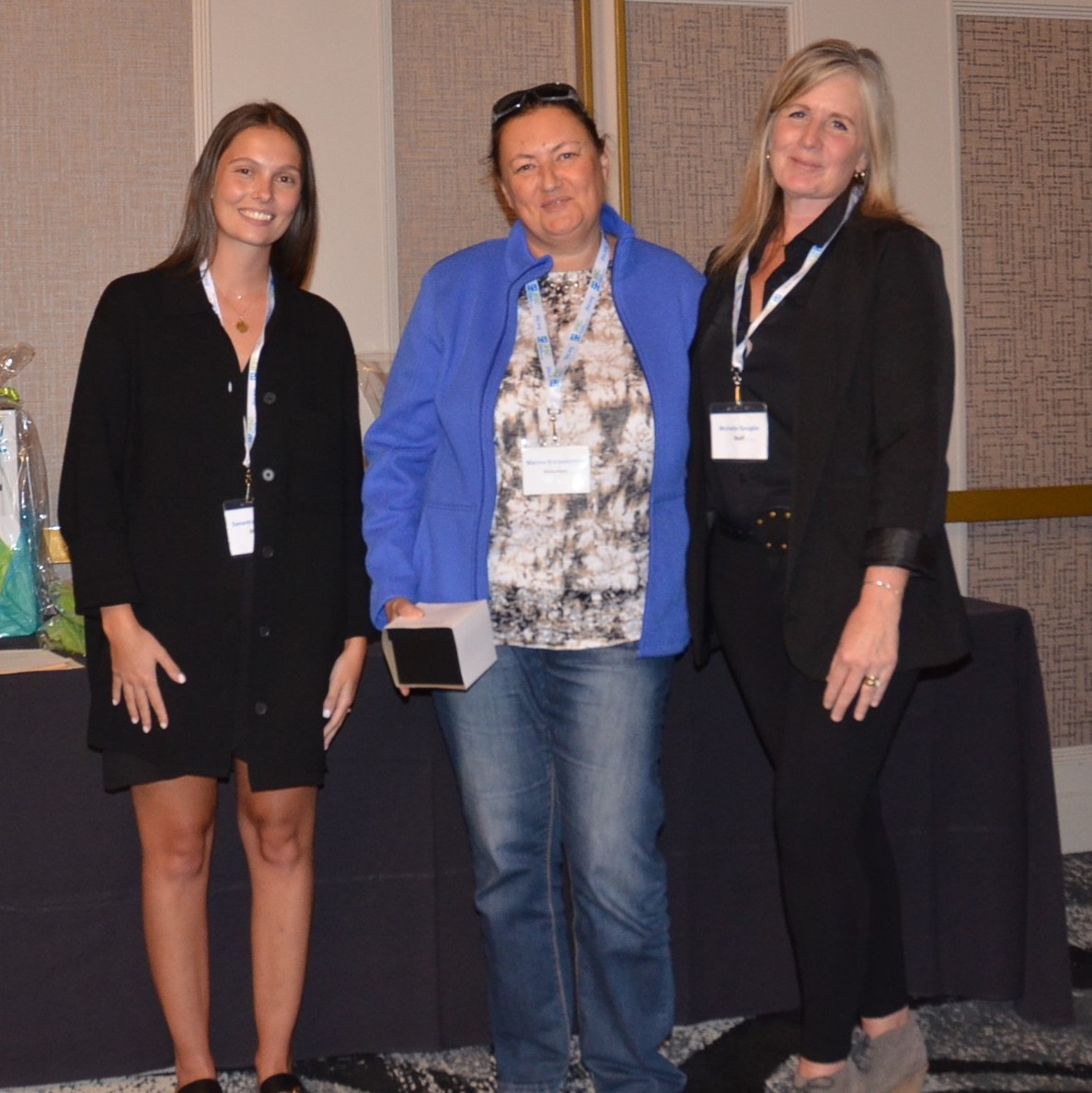 Marina Korostensky
Marina is a volunteer in the Friendly Visitor and Dig It programs. Originally from Russia, Marina has been in Canada for 15 years. She has volunteered countless hours to the programs that she is currently involved in and is always willing to do more. Her Russian language skills are an absolute blessing to JFSC and the clients she serves. It is obvious Marina thoroughly enjoys working with the population that she is connected to as well as supporting fellow Canadians but at the end of the day her mission is to make people happy.
---
Joe Brager Further Education Certificates – This certificate supports JFSC staff's professional development.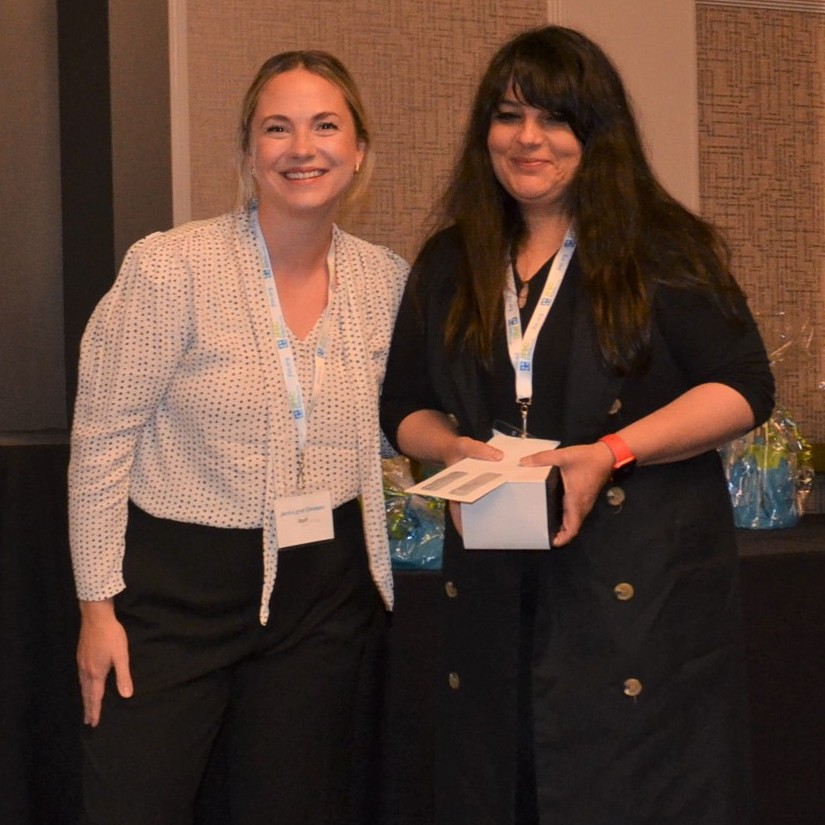 Olena Mynak
OIena Mynak is a member of the JFSC staff that utilized professional development to enhance her skills and strengthen her work for her clients. She returned to school to complete her LPN, which was impacted by COVID. Although COVID put her studies on hold due to restrictions, she persevered and completed her final practicum in August. Congratulations Olena!
---
Volunteer of Distinction Award - This award recognizes an exceptional volunteer who embodies the spirit of volunteerism through their contributions to JFSC.

Donna Crawford
Donna has been an instrumental force behind JFSC's 60th Anniversary celebrations, through her quest to document JFSC's history by collecting data, interviewing past and present staff, board members, volunteers, donors and community members. Donna compiled and translated everything into JFSC's story, creating the history book, "JFSC: Six Decades of Hope". She has contributed more than 785 volunteer hours, interviewed almost 80 people, researched JFSC's history in the Calgary Herald, Glenbow, Alberta Jewish News, and Jewish Historical Society of Southern Alberta, and consolidated an enormous volume of material to create this meaningful JFSC legacy. The book will be available in early Spring 2023.
---
Certificates of Appreciation - These certificates recognize exceptional volunteer contributions to JFSC.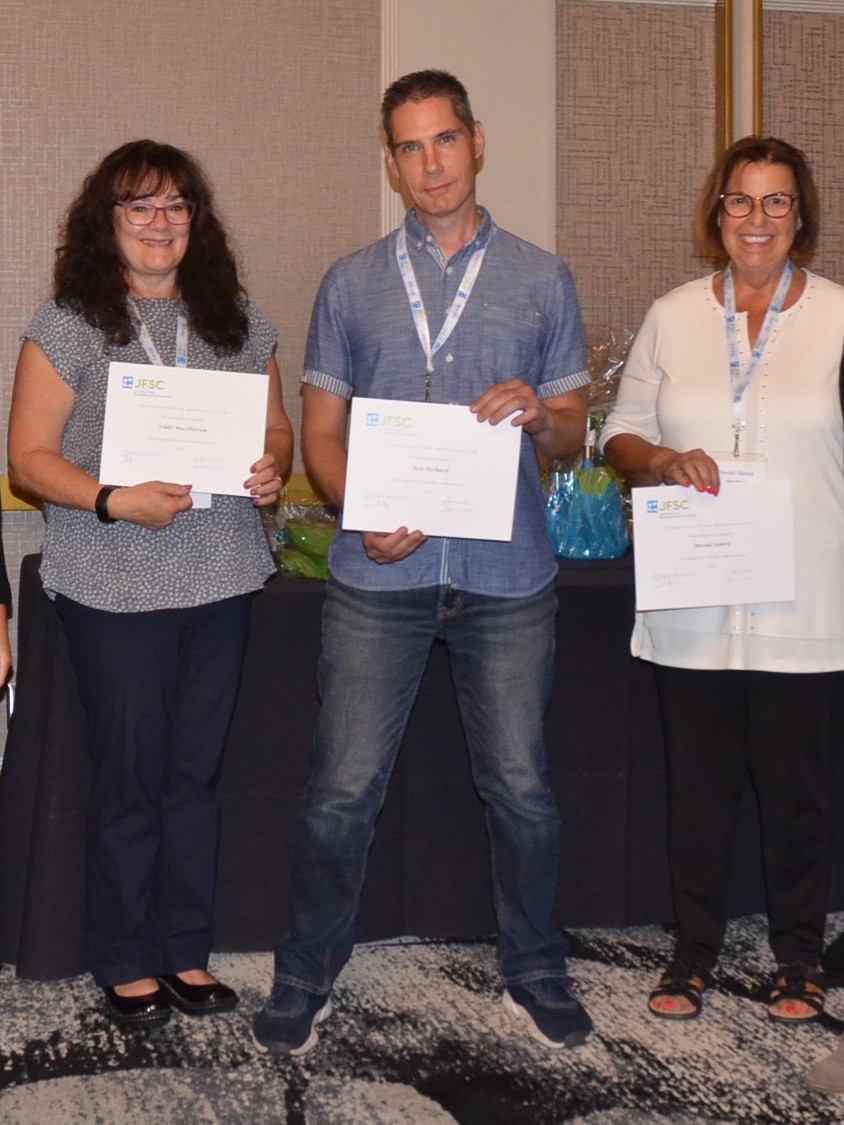 Nikki MacPherson
Nikki is the kind of volunteer that says "YES" before she even knows what she is being asked to do. She is willing to get involved with whatever event or program JFSC needs help with. From long shifts at the Casino Fundraisers to doing whatever is required for our golf tournament - Nikki is there. Most recently she has stepped up to help teach seniors computer skills with the Dig IT program. You do every task with a huge smile on your face and a kind heart.
Ron Richard
Ron is a volunteer in the Memory Care Program and has contributed almost 100 hours to 4 clients since starting in the Program. Ron's skillset is a tremendous gift to the Memory Care Program and the clients he has supported – we always hear about the fun and quality conversation Ron brings to their homes. Thank you, Ron.
Navah Samra
Navah is a new volunteer with JFSC and has made a tremendous impact since. Her ability to speak 5 languages makes her very popular in our office. Navah has taken on 3 Friendly Visitor matches to date and is a monthly delivery driver for the Safta's Kitchen Program as well as High Holiday deliveries. Thank you for your endless energy and availability, Navah.